Senior Advertising, Senior Marketing, Marketing to Seniors, Advertising to Seniors, Senior Citizen Advertising, Senior Citizen Marketing, Marketing to Senior Citizens, Advertising to Senior Citizens, Marketing, Advertising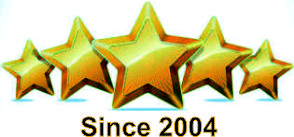 THE EFFECTIVE & AFFORDABLE WAY TO ADVERTISE TO SENIORS SINCE 2004




PO Box 6456, Eureka, CA 95502

800-757-3923

               WHY SPLASH ADVERTISING WORKS

While other media goes only in one direction, we go in many directions,

giving our advertisers better exposure

Our Bull's Eye distribution is throughout larger areas, and placed only in locations that have a high senior concentration

Niche marketing to the mature market, the wealthiest consumer on the planet

All ads placed in our print magazines, as well as online on our website and in our digital online edition

Quoted rates include a full color ad, ad design, ad changes and online exposure

Seniors still prefer print over digital

Ads designed for our senior readers

Ads placed next to an article on outside of page for maximum exposure

We are the most read and talked about senior publication in our areas of distribution

Both affluent and lower income readers

Individual area editions rather than one national edition

No political, adult or religious material

NICHE MARKETING + MAGAZINE POPULARITY + SPLASH ADVERTISING = A SUCCESSFUL ADVERTISING CAMPAIGN

"INCREASE YOUR PROFITS while helping us

bring important & interesting information to

our readers.  Let them know you support them,

and in return, they will support you."

Rick Priolo - Founder & Publisher of Today's Senior Magazine

"Being 83 years old and confined to bed, I cannot tell you how much I look forward to reading your magazine. I have traveled the world, "been there, done that" and I miss being out there. Your magazine gives me a glimpse of what is still going on in our beautiful world.  My compliments to each and every one of your writers. Your ads show us "life does still go on". Bye and thanks for brightening my day." D.M., Fair Oaks, CA

*based on three readers per magazine


SPLASH ADVERTISING

It Works!